About Guesthouses
Providing excellence in hospitality to the Charlottesville & Albemarle visitors since 1976
Guesthouses Reservations Services was founded in 1976 after two women had the unique idea to rent gorgeous homes as vacation properties. Over the past 40+ years, Guesthouses continues to stand out in the hospitality world. 
Choose a Homelike Setting Over a Hotel Stay 
We have over 60 unique vacation rental properties to choose from, and our local team is here to help you choose the right accommodations for your needs. In fact, past clients tell us they are grateful to speak with a real person at Guesthouses when making their decision. Whether you are attending a wedding at a local winery, relocating to our area soon, visiting your student at UVA, doing business, or exploring our local attractions, Guesthouses will help you book the best place to stay in Charlottesville, VA. In fact, we have vacation rentals located all over the city of Charlottesville and surrounding counties. 
If you are interested in renting your home, please contact us today.
Contact Our Team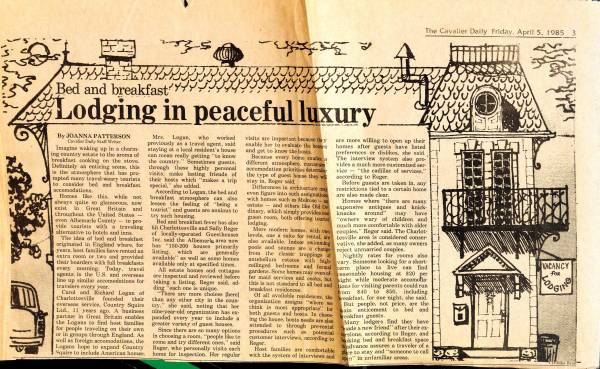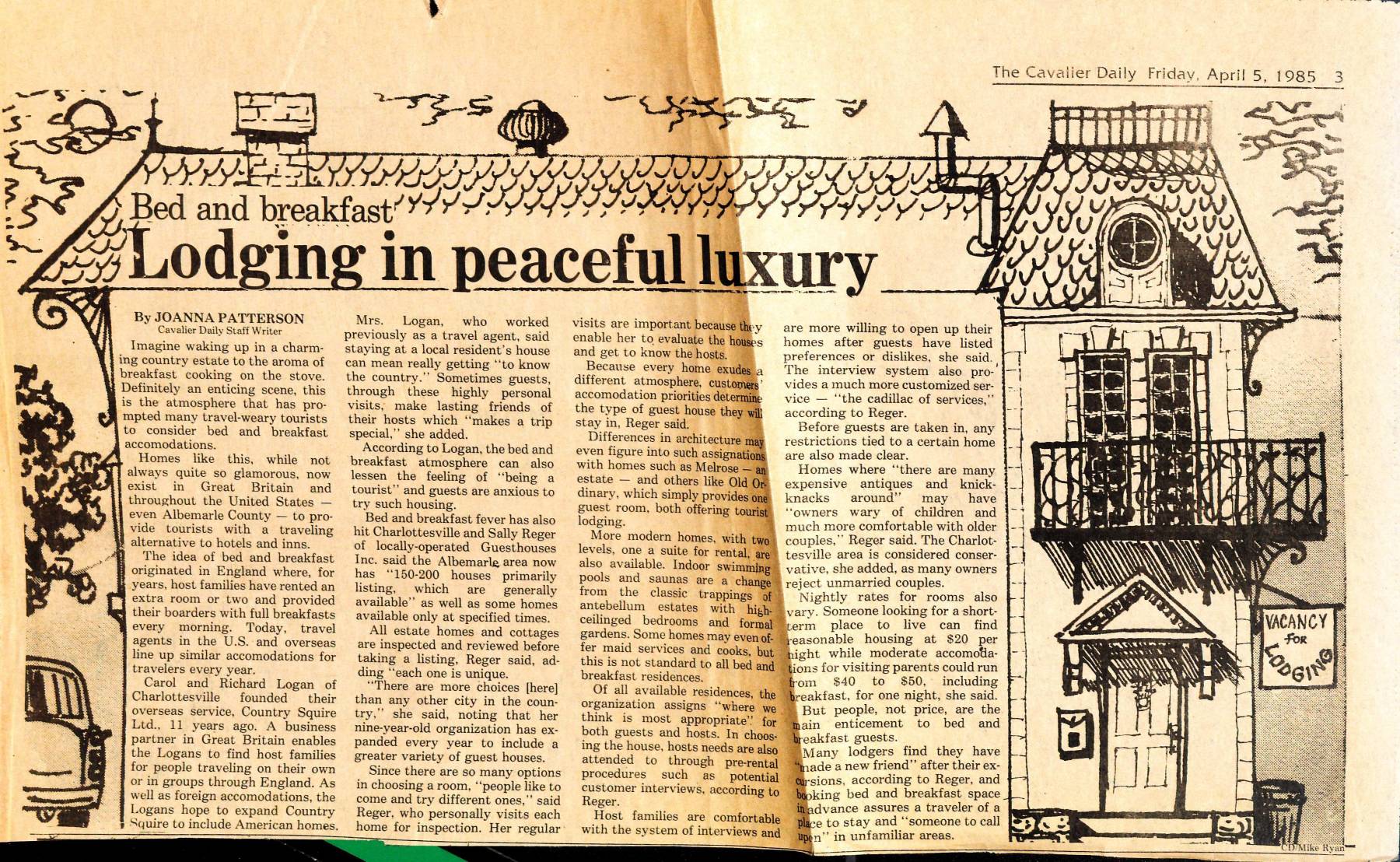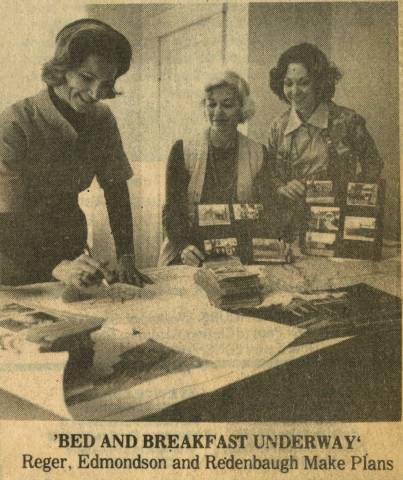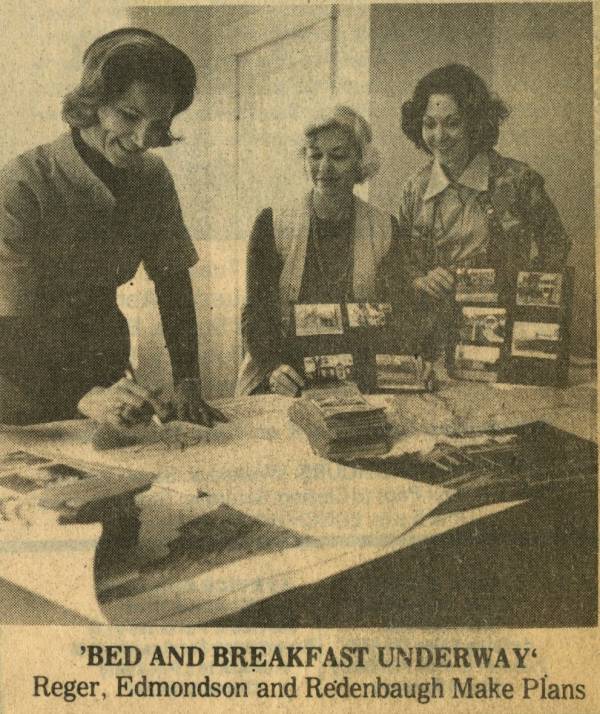 Guesthouses History
Created in 1976, Guesthouses Reservation Services in Charlottesville, Virginia emerged at a pivotal time in the hospitality industry — where travelers wanted a more personalized and comfortable stay everywhere they went. The bed & breakfast was a largely European phenomenon before today's time and Guesthouses sought to bring this type of travel to the United States. With the announcement of the Queen Elizabeth of England's trip to Charlottesville, Guesthouses Reservation Services was born to accommodate all the tourists funnelling into the city to set eyes on the Queen. It was a roaring success in Charlottesville and gave visitors a peak into how the locals lived and gave homeowners a chance to showcase their homes and provide exceptional experiences. Newspaper and magazines all over the country (USA Today, Travel & Leisure, Virginia Pilot), all saw the benefits of this new phenomenon of Bed and Breakfast accomodations.
Guesthouses was started by four women who saw this need for change in the hospitality business long before the times of AirBnB! Guesthouses was the first of its type in the country. The motto of "Guesthouses is YOU and works for you" still stands today over its forty years of ownership. Guesthouses historical, and current, aim is provide guests with a true authentic Charlottesville experience and accommodation that differentiates itself from the traditional hotel.
In July of 2019, Drew Thomasson, a Charlottesville native, became the 5th owner to continue the long legacy of Guesthouses. Drew, son of two UVA Alumni, grew up on Rugby Road immersed in the UVA and Charlottesville culture.  Even though he decided to venture to Tennessee for college, he has always been a Wahoo at heart. He has called Charlottesville home ever since from returning from college.  Being that Drew had experience in the vacation rental industry and property management (locally and internationally), he saw a great opportunity to take the legacy of what Guesthouses had already established and apply that towards the current market trends of today.  
From 1986-2006, Mary Hill and Bernard Caperton owned the company and championed the B&B cause in both the state of Virginia and beyond. Their own home off of Preston Place in downtown Charlottesville was Thomas Jefferson's desired location for the home of the University of Virginia. Kelly refused to sell it to him because of his distate for Jefferson's politics, but instead used the home as a slave quarters for his 500-acre farm. Times changed over the 150 plus years, but the bones of the home remained the same as the Capertons sought to preserve the space. Investing heavily in a gorgoues "Alice in Wonderland" type garden, guests still call today asking for this amazing home. The property is under new ownership.
Quotes from the Archives
"It is not alway so important for a breakfast to be 'full' as it is to make it interesting: having fresh ingredients — fresh fruit, a fresh pot of coffee, and croissants or home-made muffins. The way breakfast is served is important: try to make it an elegant, fun way for the guests to start their day"  — October 25, 1985 Newsletter
"Guest especially appreciate: *Real coffee (not instant) — a percolator is a small investment well worth the money... Besides, America is heavily into nutrition these days, and some regard soft white bread as a sin." — Newsletter