Perfect Polo Weekend in Crozet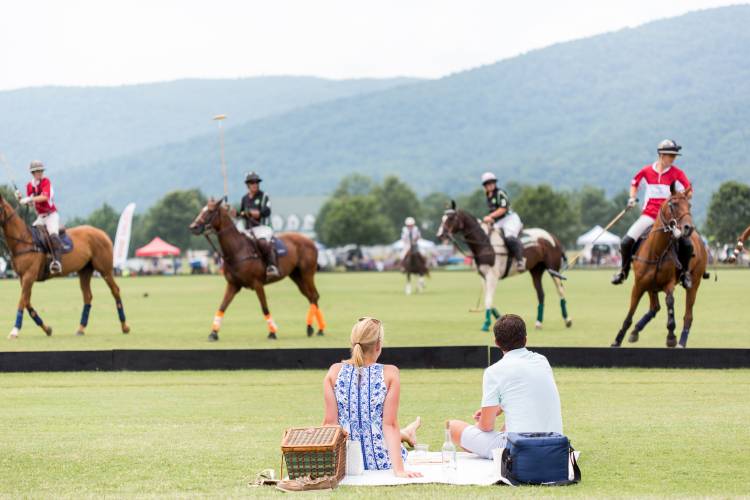 Do you want to get out into the Blue Ridge this summer and enjoy some hiking, shopping and polo?! Crozet, VA boasts one of the country's greatest polo fields-  King Family Vineyard. Family run and operated since 1998, the grounds and wine of this beautiful vineyard brings people from far and wide every day of the week! 
In our recent blog on Crozet, we broke down some of the highlights of the small town nestled amongst the Blue Ridge. Today, we want to give you what we like to call the, Perfect Polo Weekend Guide!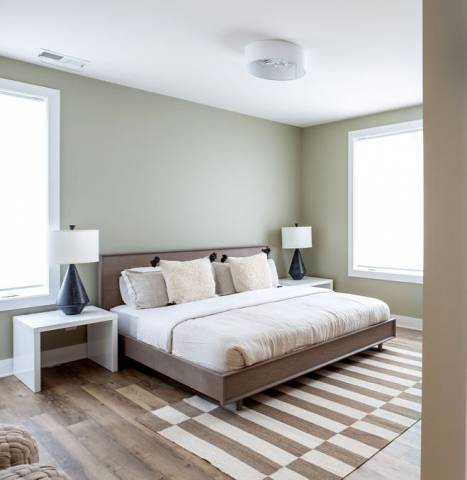 FRIDAY
Arrive and check into Piedmont Suites - 6 - 2 bed/2bath suites situationed on the top two floors of Piedmont Place - a mixed use building in the heart of Downtown Crozet or check out Ramsay Cottage, a 3bed/3 bath Cape Cod home.
Grab dinner at Crozet Pizza or dine with the locals at Fardowner's for classic pub fare. Finish with drinks at Old Trail Golf Club or ice cream at at Crozet Cremery (located in Piedmont Place)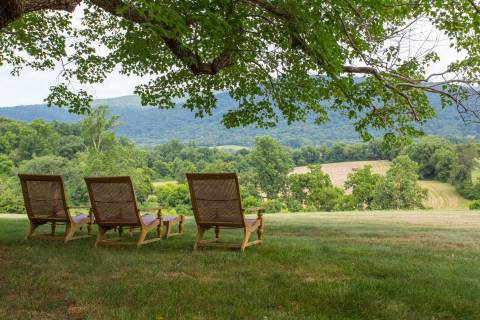 SATURDAY
Morning Hike
For the adventure seekers, head out an hour and a half before sunrise for a breathtaking view from Humpback Rock. This hike is fairly strenuous, expect a 45 minute uphill climb. For the relaxing weekend seekers, head to the Afton Overlook to enjoy a later morning alarm and a stellar view from your vehicle. Local Tip: Humpback can get crowded these days, so if you are late getting there, take the less traveled Jack Albright trail – same parking lot as Humpback, but take a left at the trailhead. This trail leads to a different viewpoint, but still a special one, and there is less of an incline.
Family Adventures
For the family wanting to stay in the area, we recommend the Blue Ridge Tunnel Trail or Mint Valley Springs Park! The tunnel is a repurposed railroad tunnel that offers a unique opportunity to explore the mountain. Tip: The East Trailhead offers more parking and has ADA trail accessibility. Mint Valley Springs Park offers walking and biking trails, picnic shelters for rent, playgrounds, and a beach area on the lake in the summer months.
Golf
Maybe your crew has some golf junkies that would rather hit the links for a round of 9 or 18.  Old Trail Golf Course provides a great option without having to travel outside of Crozet.
Coffee and Lunch
Greenwood Grocery- an adorable country store with an assortment of gourmet sandwiches (think country ham sandwiches with brie and plum chutney). Easy order ahead option too, not a bad idea for pick-up for King Family Polo the next day!
Mudhouse Coffee-Funky coffee shop for all the coffee aficionados  
Afternoon-Wineries and Breweries
The Monticello Wine Trail and Brew Ridge Trail allow you to map out your vineyard and brewery hopping in the Crozet and surrounding area. Our Crozet blog post highlights some of our favorites.
Dinner
Visit Duner's for a classic Charlottesville experience and fresh, seasonal menu. Reservations are strongly suggested.
Veritas Farmhouse is a Farm-to-Fork restaurant that's ideal for a couple's night out or special occasion. Reservations should be made several weeks in advance. 
For a more casual evening, wrap up your day at Blue Mountain Brewery. Their large patio and green space is perfect for watching the sun disappear over the mountains or order ahead online and take your dinner to go!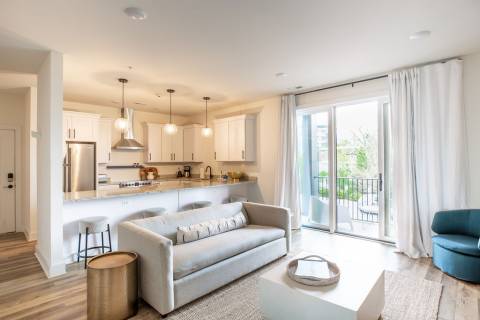 SUNDAY
For the Go Getters – Enjoy breakfast sandwiches at Ivy Provisions and then swing by Bel Air Market to pick up lunch for your tailgate at King Family Polo (both are worth the 15 minute drive!). Team favorites are The Jefferson, Ednam and Farmington ☺ Gas stations sandwiches never tasted so good. Maybe you'll even have time to walk around Boar's Head Hiking trails before heading back to change for your King Family polo afternoon.
For the Slow Moving Crew: so you packed in a lot the day before - sleep in, relax - try another Crozet Coffee Shop, Grit at Old Trail. They offer lots of specialty coffees plus baked goods to help kickstart your morning. 
Pick-up tailgate provisions at either of the Crozet grocery stores: Harris Teeter or Crozet Market.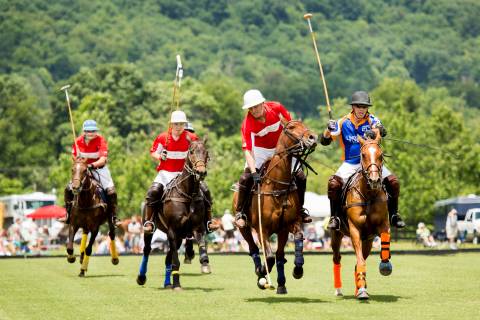 Polo!
What to Bring: If you have a larger crew and want to get the full-on Polo tailgate experience, preparation is key.
Pop-up tent (if you have one)
Folding chairs or blankets, enough for the crew/family
Fold-up/camping table
Cooler of waters and non-alcoholic drinks (outside alcohol is not permitted) Not to worry!  Vineyard staff bring the wine to you with delivery golf carts that circle throughout the entire match.
Lunch (sandwiches you purchased earlier from Greenwood Gourmet or Bel Air Market) or whatever you fancied at the grocery store. There are also food trucks onsite, but lines and wait times can be long at times.
Aim to arrive around 10:30 am - 11am (gates open at 10:00 am ) so you can get a prime "tailgate spot" around the perimeter of the polo field. 
King Family Vineyard is a family operation - even though you are one of hundreds arriving that day, you'll feel like you are arriving at your friend's country home. Spectators are invited to join in on the fun throughout the match by stomping the divot, a royal affair. If you want to step back from the sporting event, there is also a large tasting room with plenty of picnic tables and fine meats and cheeses. You may find a food truck or two while you are at it! Polo is open Memorial Day until October and only closed due to extensive rain (check King Family's Facebook/Instagram accounts for updates on rain cancellations). 
Inquire today and receive 10 percent off a suite or home for all polo weekends!