Shop Local on Charlottesville's Downtown Mall!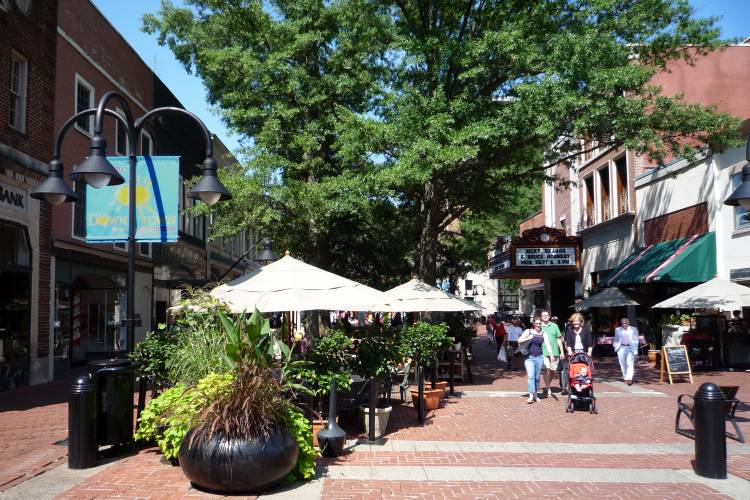 Here at Guesthouses, we love to shop local! Charlottesville is a mid-size city/town booming with amazing places to buy a gift for a friend, child or even yourself! There are several different pockets around town that make for an amazing gift find, and today we are highlighting the Downtown Mall! With the holidays fast approaching and the Christmas "wish lists" growing, we encourage you to think LOCALLY!
Roxie Daisy is a blend of elegant and high quality rustic furniture with amazing gifts. We love to just walk around the store and get inspired! The kitchen section is divine with a collection of original Turkish towels and then a perfectly curated section of bed & bath essentials. On the Downtown Mall but down a little side alley!
Darling is a locally owned consignment store with a unique selection of women clothing with everything from JCrew to Tory Burch! It is right across the alley from Roxie Daisy.
Caspari is a worldwide gift and paper store that is ironically located out of Charlottesville, VA. The signage on the front says "Charlottesville, Paris & London"—how amazing is that. This well curated store with a unique designer touch throughout is just a little slice of heaven.
O'Suzannah is just up the Downtown Mall and the sweetest gift boutique. A great place to find a present to bring home to a loved one! The gift store is coordinated by colors and is so pleasing to the eye. The thought and care that goes behind the items in the store make it feel effortless but so intentional.
 O'Suzannah for Littles is the newest addition to the Downtown Mall and they call it "a new nest" for all things kid and baby. Their original store front was booming with kid items that they decided to create their own little space for it!
Rock Paper Scissors is divine!! You would think that a paper store would be boring to explore but this is quite the opposite. Started in 2002, the store has a unique selection of paper invitations and gifts combined with a beautiful spot for letterpress. We love the curated letterpress stationary. They are easy to work with and it's so worth it!
The Men & Boy's Shop is an old school men's shop straight out of the 1950s. This place is great for people who are interested in traditional men's clothing and the old refined way of life.
 New Dominion Bookshop is John Grisham's home away from home! It is worth going in to to see if you can spot him! We can easily see why he loves this shop. With the tall ceilings and the balcony overlooking the bottom floor of beautifully designed books, this place is a book lover's paradise!
The Downtown Mall is a little less than a mile long and is filled with this amazing stores plus local restaurants and some of the best music venues! No wonder people come from far and wide to visit Charlottesville's mall scene.
If you're looking for a fun weekend getaway, check out the best places to stay in Charlottesville, VA.