The Guide to the Perfect Weekend in Charlottesville Virginia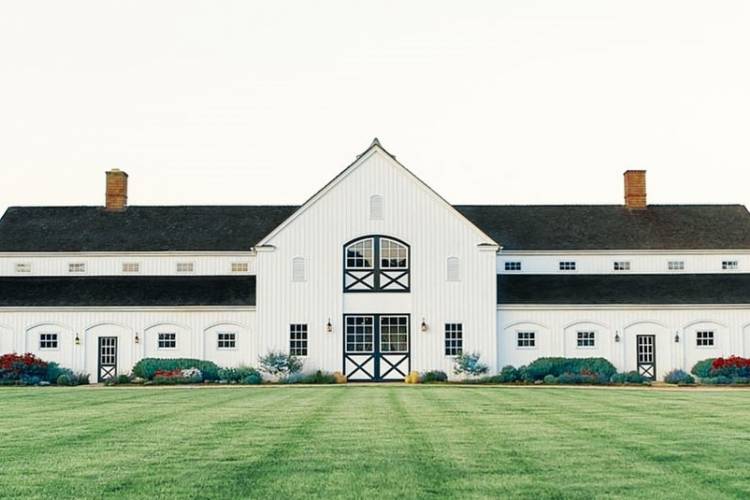 Want to get away from the big city? Want to visit one of America's #1 small cities? Want to sip on coffee in the morning and wine in the evening amidst the Blue Ridge mountains?
Nestled in the heart of the Blue Ridge mountains is the small city of Charlottesville, VA. As Thomas Jefferson's university sits at the back drop of the town, it's growing number of residents and restaurants make it a place for people to come to from all over the country. It's the "Napa of the East Coast" and has the same restaurants per captia as New York City! As a foodie, I like to eat my way through towns. After living in Charlottesville for a total of eight years over the coarse of a fifteen year span, I have come to enjoy the gems of Charlottesville.
Wineries
Pippin Hill Winery: Gorgeous mountain views and delicious lunch amidst a designer like setting and French style barn. You will feel transported to Provence
King Family: Best view. Grab a glass of wine (bottle really!) and head out to the sprawling fields. on Sundays at 1pm, join the locals and vistors for their famous 1:00pm polo matches.
Jefferson Vineyard: Right outside of Monticello. Some of the best wine in the region with weekly Charlottesville events
Charlottesville Activities
Downtown Mall: Grab a coffee and shop on the Downtown Mall! Cozy up at John Grisham's (Cville local) favorite book store. Great stores and really fun local vibe with all locally owned restaurants and stores. (Roxie Daisy, O' Suzannah and Casapari  to name a few)
Saturday Charlottesville Markete: Large city market that is a complete food lovers delight with everything from breakfast to lunch to food prep for dinner. Lots of wonderful handcrafted goods too!
UVA: If you've never been to Cville, you must go to UVA and walk the Lawn. It's gorgeous and romantic! Take a tour from a UVA student of the Rotunda and step back into time.
Humpback Rock: Beautiful short hike in the Blue Ridge Mountains. If you have the desire to watch the sunrise, wake up before the sun and watch the sunrise from here, you will find lots of other adventure-seekers traveling the same trail. From UVA student to large families, this is a hike that is a local favorite
Food 
Take It Away: Delicious sandwich shop on the Corner (by UVA) and must get the house dressing
Bel-Air: Great sandwich shop in a gas station! Pick up sandwiches from here and head out 250W to King Family! Wine and sandwiches!
Feast: Lovely gourmet grocery store with great salad and sandwiches. 
Mudhouse, Shenandoah Joe and Grit Coffee: If you love coffee, these places serve the best cups of coffee and lattes in town. Grit has an amazing breakfast spread at their Downtown Mall location.
Blue Grass Grill: Charming breakfast spot off of the Downtown Mall with a diner type feel and a twist of bluegrass personality.
Mas: Delicious tapas restaurant that is fun and lively in the heart of Belmont. The Basil Gimlet to drink and the bacon wrapped dates with the carne asada are must. One may need more than one order of bread too becaue it is addicting…
Tavola: One of the best Italian restaurants in the States. Really cute and quaint in downtown Belmont. They don't take reservations, so we usually go put our name down and as we wait, we go over to Mas (across the street) and get a beverage. They'll call you when your table is ready!
Continental Divide: Unique southwestern food. The cozy booths that fit 6-8 people maximum, the low key vibe, margaritas and Santa Fe Enchilada keep people coming back week to week.
Hamilton's: Nicer restaurant on the Downtown Mall. Great atmosphere and romantic feeling for those special occassions or when you need a really good steak.
ZoCaLo: Great restaurant on the downtown mall that takes reservations for larger groups.
Stay with us at one of our Guesthouses property to top off the weekend!