How to Turn Your Home Into a Smart Home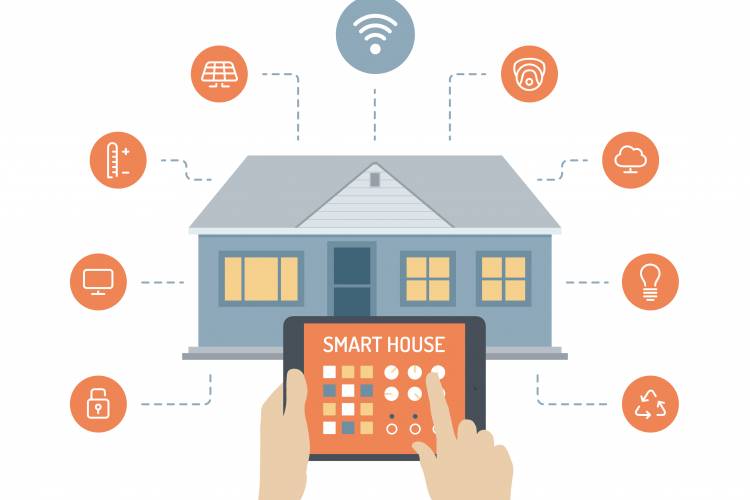 Charlottesville was founded in 1762, but that is no excuse for your home to not be updated with the latest technology! Turning your rental home into a smart home will give you increased convenience, save you money, and give you peace of mind. Below are a few of Guesthouses' favorite technologies to upgrade your rental home, with affiliate links.
If you have ever heard someone shouting "Alexa" at the top of their lungs, then you probably know what the Amazon Echo is. For those who don't, the Echo is an internet-connected, voice-enabled device that can play music from online music services, call and text, answer your random questions, and even order pizza. Amazon has continued to add more and more functionality to the Echo, allowing it to control many other devices such as TVs, thermostats, sprinklers, and others. The best part is, even if it does not have a functionality currently, Amazon is constantly updating these devices for free. So just wait a few months and perhaps your Echo will be able to control exactly what you want it to!
Nest is a Google subsidiary that focuses on all sorts of home automation devices. Perhaps their most well-known is the Nest Thermostat. Currently on its third-generation, this smart thermostat learns the temperatures you like and automatically adjusts to better suit your needs. When no one is home, Nest turns itself down to help save you energy and money. This is a perfect device for rental homes as you can control the energy usage from afar before your guests come and after they leave. The Nest Thermostat can be connected to the Amazon Echo for easy voice control.
A keyless entry is a perfect way to make you and your guests' lives more convenient. The Camelot is an easy to install lock that allows you to lock and unlock your door with a key, from your smartphone, or using the keypad. The keypad is especially helpful for rental homes, allowing you to give a guest their own custom code for their stay. Once they leave, you can easily delete their code. Additionally, the deadbolt can connect with the Amazon Echo.
 If you want to turn a non-connected device into a smart device, then you still have options! The Wemo Smart Plug allows you to turn anything that plugs into a wall outlet into an internet-enabled, smartphone-controlled device. This means you can turn on and off any lights and appliances from afar. You can welcome your guests to a well-lit home and can make sure your lights are turned off after your guests leave. This device allows for flexibility with your devices and can help with security and energy efficiency. It also connects to both the Amazon Echo and Nest Thermostats!