Secret's Out--Where to See Peak Fall Foliage Around Charlottesville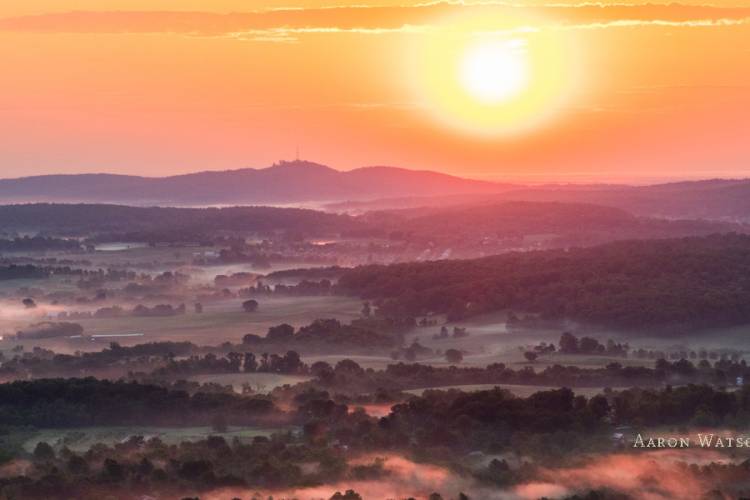 "It's the Most Wonderful Time of the Year!"—Some may say it at Christmas but that's what natives and visitors to this beautiful area of the Blue Ridge Mountain area say about fall foliage in the Shenandoah National Park and its surrounding areas—Charlottesville!  It's truly breathtaking.
We all leap for joy when we see those trees changing the beautiful orange, red and yellows! Here is a short list of where we think that fall foliage is at its best:
King Family is one of the few vineyards that stays open late once a week. Enjoy the food trucks on Wednesday evenings and watch the sun set over the mountains. Take a true pause in life and sip on that delicious glass of Viognier-Virginia's wine.
The Pratt Geiko Tree-UVA Rotunda
The Geiko tree is a delicate tree that turns the most vivid yellow at the tale end of fall foliage. Usually in the early days of November when all the other trees are bare, this beautiful tree turns its gorgeous color and you fall in love with fall all over again. The Geiko at the UVA Rotunda was planted in the mid-1850s and is now a landmark for fall visitors. Enjoy your sandwich from The Corner and bask in it's delightful beauty.
A Day at Old Rag Mountain
One of the Shenandoah's premier hikes that takes a full day allows you to truly enjoy the breathtaking beauty of the whole valley. Stay at one of our properties close to the National Park entrance and arrive early! The hike is for more advanced hikers and a true and steady climb. Make sure to pack a lunch!
Don't miss out on wandering the mile long  pedestrian mall during all hours of the day. Golden time is hard to beat! As long as the weather is above 50 degrees, many restaurants will still keep their patios open!
Have a favorite place for fall foliage?! Tell us today!