How to Beat Graduation-Tips and Tricks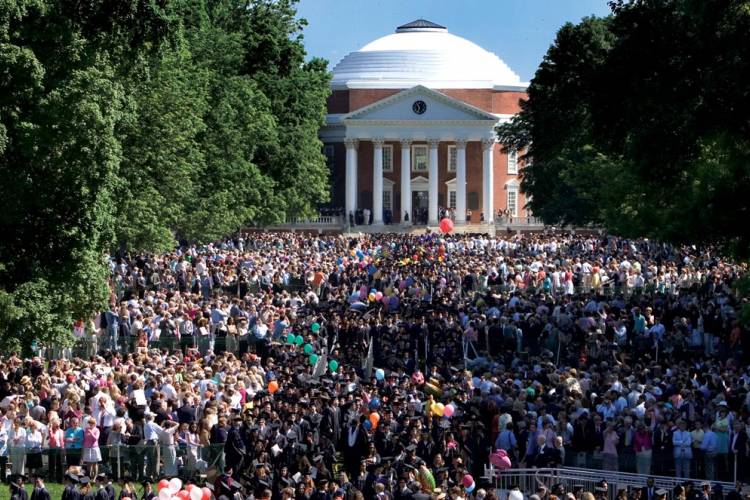 University of Virginia's graduation is one of the most amazing weekends of the year here at Guesthouses. We love welcoming the parents, friends and families from around the country to Charlottesville, Virginia for such a momentous occasion. It is an honor to be the hosts of your Charlottesville vacation rental and to be the place where memories are made for a lifetime.
After being a part of the experience over the years, we feel like we can provide a few pieces of advice that will make your weekend go so smoothly:
1. Get Dinner Reservations Early!
You have to remember that while Charlottesville has a fun city vibe, it is a small town! We recommend making reservations EARLY! Most restaurants start the day after graduation for the following years.
 A few great places for parties larger than 15 that won't break the bank:
C&0 Restaurant (lovely private room);
The Local- great Virginia fare and large room
The Ivy Inn- Cozy Virginia restaurant close to Grounds
Prime 109- Steak restaurant on the Downtown Mall with a unique flare and over the top aesthetics.
2. Check out Private Tasting Rooms
Several of the vineyards around town have private tasting rooms that you can host an afternoon party and enjoy the majestic beauty of the Charlottesville countryside.
3. Book with Guesthouses Charlottesville Vacation Rentals and Cater On-Site
Honestly, after going through several graduations (few Wahoos in the Guesthouses bunch!), we can't tell you enough how amazing it is to have a Charlottesville vacation rental…and host an event on-site.
With Charlottesville being one of the top wedding destinations of the East, there are SO many great caterers, florists, and tent companies. We can help you find one to accommodate your budget!
4. Plan for Rain or Shine!
Cville is known for its great beauty but with that comes lots of rain! Plan for rain or shine and bring your English-type attire for the big Graduation ceremony on the Lawn.
 Cville really is such a gorgeous place to graduate, get married, or have a new exciting adventure! Check out our blog post on the "Guide to the Perfect Weekend"